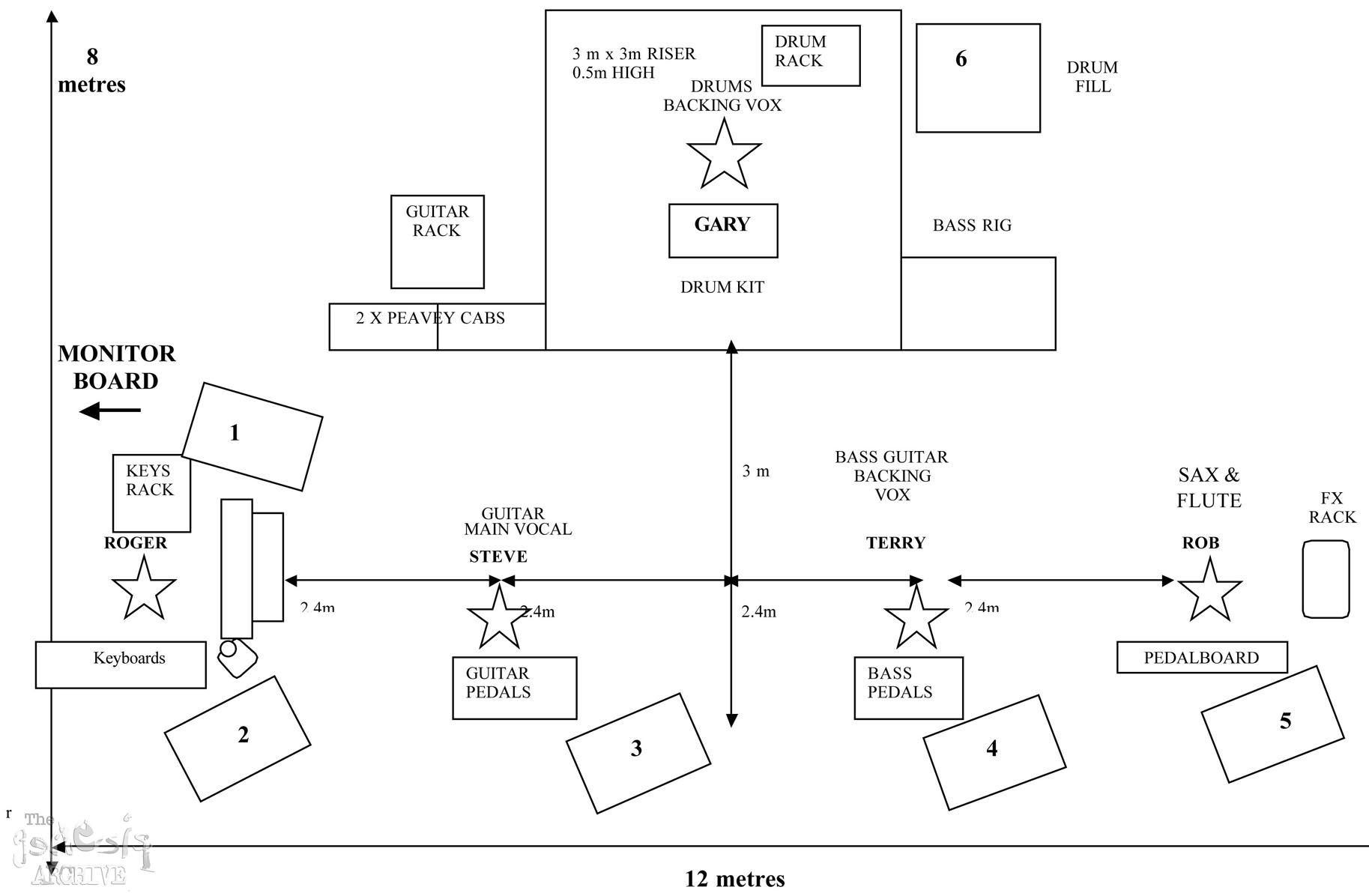 Scheduled Dates
Date
Venue
City
Country
Additional Comments
15 – 19.9.03
Map Studios Twickenham
London
England
(Rehearsals)
22 – 25.9.03
The Ritz Rehearsal Studios Putney
London
England
(Rehearsals)
27.09.03
13 (venue name)
Tilburg
The Netherlands
28.09.03
Boerderij
Zoetermeer
The Netherlands
29.09.03
Het Noorderlight
Tilburg
The Netherlands
1.10.03
The Guildhall
Southampton
England
(Never finalised)
2.10.03
The Apollo
Oxford
England
(Never finalised)
3 – 4.10.03
The Stables
Milton Keynes
England
5.10.03
Wulfrun Hall
Wolverhampton
England
6.10.03
City Varieties Hall
Leeds
England
7.10.03
The Palace Theatre
Newark
England
9.10.03
Huntingdon Hall
Worcester
England
10.10.03
Coal Exchange
Cardiff
Wales
11.10.03
The Oakwood Centre
Rotherham
England
12.10.03
City Hall
Hull
England
(Never finalised)
12.10.03
Renfrew Ferry
Glasgow
Scotland
13.10.03
Neptune Theatre
Liverpool
England
15.10.03
Whelans
Dublin
Ireland
16.10.03
Waterfront Hall
Belfast
Ireland
17.10.03
Paisley Town Hall
Glasgow
Scotland
(Never finalised)
18.10.03
Opera House
Newcastle
England
19.10.03
Academy 3
Manchester
England
20.10.03
De Montfort Hall
Leicester
England
21.10.03
Town Hall
High Wycombe
England
23.10.03
The Corn Exchange
Cambridge
England
(Never finalised)
25.10.03
The Astor Theatre
Deal
England
27.10.03
The Regent Theatre
Ipswich
England
(Never finalised)
28.10.03
Queen Elizabeth Hall
London
England
(Tony Banks came along to show and had a great time)
29.10.03
Fairfield Hall
Croydon
England
31.10.03
Nalen
Stockholm
Sweden
2.11.03
KB
Malmo
Sweden
3.11.03
Tradgarn
Gothenburg
Denmark
5.11.03
Fabrik
Hamburg
Germany
6.11.03
Live Music Hall
Cologne
Germany
7.11.03
Colosaal
Aschaffenburg
Germany
8.11.03
Meier Music Hall
Braunschweig
Germany
9.11.03
Villa Berg
Stuttgart
Germany
10.11.03
Capitol
Mannheim
Germany
11.11.03
Centre De Culture
Limbourg
Belgium
14.11.03
Wisla Hall
Krakow
Poland
The Band 
Steve Hackett – Electric Guitar, Acoustic Guitar, Vocals
Roger King – Keyboards
Terry Gregory – Bass Guitar
Gary O'toole – Acoustic Drums, Electronic Sampling Pad, Percussion
Rob Townsend – Saxophones, Flute
(Guest for some of the UK shows) John Hackett – Flute
The Tour set list was mainly comprised of : In this period
Mechanical Bride,Serpentine Song,Watcher Of The Skies,Hairless Heart,Darktown,Camino Royale,Steppes,Acoustic Set,Walking Away From Rainbows,Slogans,Every Day,Please Don't Touch,Firth Of Fifth,Wall Of Knives / Vampire With A Healthy Appetite,Spectral Mornings,Brand New,Myopia,Los Endos,Clocks,In That Quiet Earth
Additional notes : 
The Acoustic set would usually include, Classical Gas, Horizons, Kim,Black Light – not always in that order!
Vampire With A Healthy Appetite, would have instrumental breaks in it as recorded on Archive 03, although on some nights these would alternate they would include snippets of, Rhubarb and Custard, Superstition, In The Mood, "A Classical piece – that I cannot name at present" and other pieces!
On 20.10.03, De Montfort Hall, Leicester, England, Steve Hackett's guitar string broke on his Gold Fernandes during Spectral Mornings and there was no guitar played during the exchange from Gold Fernandes to Black Burny Electric guitar and Steve was able to finish the song.
The show at 5.10.03, Wulfrun Hall, Wolverhampton, England, was a great show so much so that within days Steve Hackett's then official website offered "Watcher Of The Skies" from this show as a digital download for 99p.
The tour was recorded by Ben Fenner and this would feature on the Double CD (Live Archive 03) and the album was made up of songs performed at the following shows,High Wycombe, Stockholm, Braunschweig, Croydon, Mannheim, Rotherham and Limbourg. In our opinion it is a better Live CD because of the variety of shows it was taken from compared to the Live Archive 04 that was recorded at only one show on the following tour.