The Singles charts Collins' entire solo career from his smash hit 1981 debut 'In The Air Tonight' to the title track from his most recent studio album, 2010's 'Going Back'. It encompasses three UK #1s ('You Can't Hurry Love', 'Easy Lover' with Philip Bailey, and 'A Groovy Kind of Love') plus a further nine Top 10 hits ('In The Air Tonight'; 'Against All Odds (Take A Look At Me Now)'; 'One More Night'; 'Separate Lives'; 'Two Hearts'; 'Another Day In Paradise'; 'I Wish It Would Rain Down'; 'Both Sides of the Story'; and 'Dance Into The Light').
It also includes numerous other highlights from his story so far, such as his first Grammy-nominated single 'I Don't Care Anymore'; 'You'll Be In My Heart' which won an Oscar for Best Original Song after featuring in the Disney film 'Tarzan'; and numerous songs which became staples of his live shows including 'Sussudio', 'Don't Lose My Number' and 'Something Happened On The Way To Heaven'.
Released on the 14th October in the UK.

Track Listing
Disc 1
1. In The Air Tonight
2. I Missed Again
3. If Leaving Me Is Easy
4. Thru These Walls
5. You Can't Hurry Love
6. I Don't Care Anymore
7. Don't Let Him Steal Your Heart Away
8. Why Can't It Wait 'Til Morning
9. I Cannot Believe It's True
10. Against All Odds
11. Easy Lover
12. Sussudio
13. One More Night
14. Don't Lose My Number
15. Take Me Home
Disc 2
1. Separate Lives
2. A Groovy Kind Of Love
3. Two Hearts
4. Another Day In Paradise
5. I Wish It Would Rain Down
6. Something Happened On The Way To Heaven
7. That's Just The Way It Is
8. Hang In Long Enough
9. Do You Remember?
10. Who Said I Would
11. Both Sides Of The Story
12. Everyday
13. We Wait And We Wonder
14. Dance Into The Light
15. It's In Your Eyes
Disc 3
1. No Matter Who
2. Wear My Hat
3. The Same Moon
4. True Colours
5. You'll Be In My Heart
6. Strangers Like Me
7. Son Of Man
8. Two Worlds
9. Can't Stop Loving You
10. The Least You Can Do
11. Wake Up Call
12. Look Through My Eyes
13. No Way Out
14. (Love Is Like A) Heatwave
15. Going Back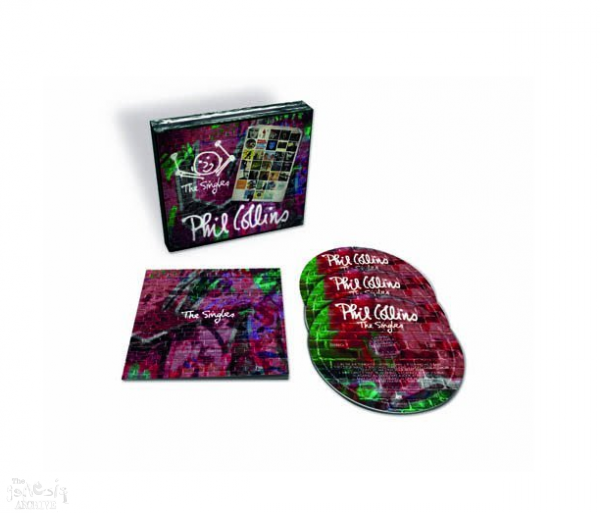 Record Label – Rhino (Atlantic Records subsidiary)