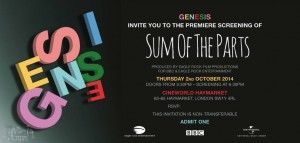 As part of the promotional efforts for R-Kive, Three Sides Live Blu Ray and most importantly the Sum of the Parts/Together and Apart documentary, Eagle Rock hosted a screening premiere of the film with the band invited as guests. We also spotted Nick Mason behind us as we walked out of the screen.
The Genesis Archive were invited as guests after participating in the making of the documentary. Several of our own clippings appear in the film and we were consulted over certain aspects and facts. Our owner (and mostly anonymous runner) Mark Kenyon is listed in the credits as he was directly involved with the production at various stages.
The film is an interesting look at the group's history, even if there is room for more detail on certain parts. It is amusing, well structured, and features some excellent parallax and rostrum work that helps bring the stills back to life.
There is some unseen and fan photography supplied by Alan Perry for the film, a good friend of the genesis archive. Whilst not being directly involved in the entire process, we were delighted to be asked to help and have been excited ever since we first saw the pictures of the five guys together back in late May.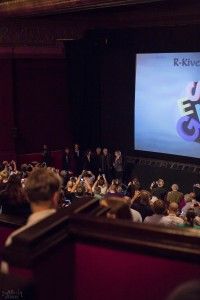 Many thanks to everyone at Eagle who helped out and got in contact: Gordon King, Alan Ravenscroft, Sarah Marland, John Edginton, Louise Brookes and many more who haven't even thought upon!
The documentary will be screen on BBC 2, 4th October. IT will be released on home release in November. The band will also appear tomorrow on The One Show in the UK. We will try and get the full appearance online, however due to copyright this may not be possible.
– Side Note, this post will be edited to include as much additional information prior and post BBC broadcast of the documentary –